Basil Blue Sage Candle
(8.1 oz, 230 g)
|
Out of stock
Enhance your décor and extend your favorite fragrance into your entire home with our beautiful patterned glass Candle. Made with vegetable wax, beeswax, essential oils and other thoughtfully chosen ingredients. Burn time: 45 hours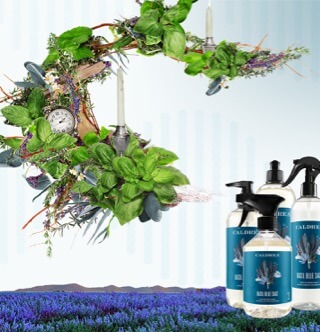 Basil Blue Sage
It's the reminder of home. The feeling of sitting around a worn-in table with loved ones for hours. The laughter and the smells. These moments are timeless and rich, just like Basil Blue Sage.
Basil Blue Sage Candle
Free of Phthalates, Paraffin, Lead
| Ingredients | What is it? | What does it Do? |
| --- | --- | --- |
| Vegetable Wax Base | renewable wax from a mix of soy and corn ingredients | earth-friendly wax that burns cleanly, delivers fragrance and ambiance |
| Beeswax | wax from honeycomb | helps to modify burn performance of candles |
| Essential Oils of Basil, Blue Sage and Rosemary | essential oil | provides fragrance |
| Fragrance | smells great and provides an aromatherapeutic experience | mixture of high-quality essential oils and synthetic fragrance ingredients |
| Paper and Cotton Wick | paper and cotton wick | provides burn time for candles |
Remove all packaging before lighting candle. Always place candle on a heat resistant surface. Before lighting, trim wick to 1/4".
COMMON QUESTIONS
Q. Do your wicks contain any metal?
A. No. Our wicks are composed of paper and cotton only.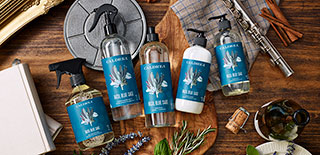 A Petite Paradise
---
Be inspired by Basil Blue Sage and bring an effortless Provencal chic herb garden to your home. To capture the essence of Basil Blue Sage try herbs like sage, basil, rosemary, and thyme.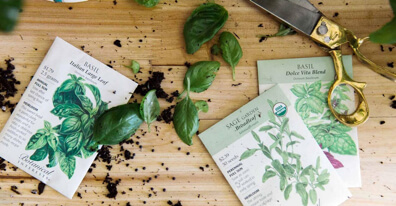 Before you begin, think of how you use herbs in your cooking and everyday life. Envision your garden as the root of all your future cooking, but don't let it stop there. This small but lush pocket of Earth brings to life the timeless and effortless feel of the French countryside.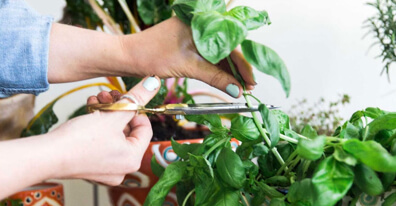 Once you're ready, you'll gather planters of different shapes and sizes, as well as organic potting soil and your preferred seeds. From here, you'll follow the directions provided by your preferred seeds to create a rich masterpiece.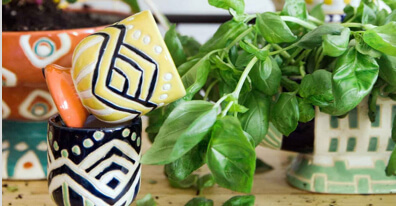 The final step? Enjoy the fresh smells of Basil Blue Sage.
Shop Basil Blue Sage