Rosewater Driftwood Countertop Spray
(16 fl oz, 473mL)
|
In stock
Our Countertop Spray helps freshen your home by cleaning finished surfaces including woodwork, tile, laminate, porcelain, fixtures, sealed wood floors and sealed natural and engineered stone, including granite. Made with birch bark, vegetable protein extract, essential oils and other thoughtfully chosen ingredients.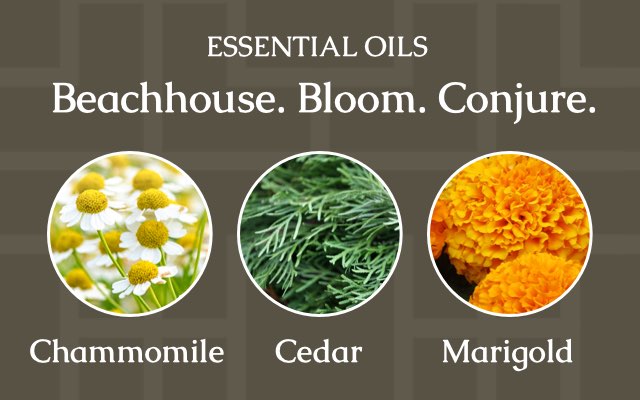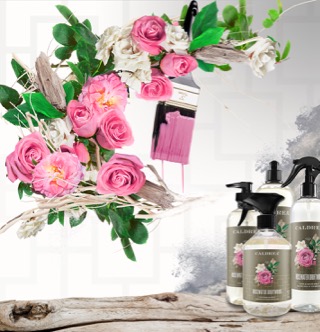 Rosewater Driftwood
It's the perfect summer memory. As the sun begins to fade, you sit on the shore, read a weathered book, and are reminded of the bold and calm smell of Rosewater Driftwood.
Rosewater Driftwood Countertop Spray
Free of Phthalates, Glycol Solvents, Chlorine, Formaldehyde, Artificial Colors, Parabens, Animal Derived Ingredients
| Ingredients | What is it? | What does it Do? |
| --- | --- | --- |
| Water (Aqua) (Eau), | deionized/demineralized water that has passed through filters to remove minerals | holds all ingredients together in solution |
| Decyl Glucoside, | mild sugar- derived surfactant (surface active agent) | helps keep other ingredients blended while cleaning |
| Betula Alba (Birch) Bark Extract, | plant extract from birch bark | cuts grease to aid removal of soils |
| Saccharomyces Ferment, | vegetable protein extract made from multiple vegetables through biofermentation | removes malodors and freshens surfaces |
| Citrus Aurantium Dulcis (Orange) Peel Oil, | essential oil | provides fragrance and cleaning efficacy |
| Vetiveria Zizanoides (Vetiver) Oil, | essential oil | provides fragrance |
| Fragrance (Parfum), | smells great and provides an aromatherapeutic experience | mixture of high-quality essential oils and synthetic fragrance ingredients |
| Sodium Methyl 2-Sulfolaurate, | readily biodegradable surfactant with viscosity modifying characteristics from coconut | provides foaming and cleaning power |
| Disodium 2-Sulfolaurate, | readily biodegradable surfactant from coconut | provides foaming and cleaning power |
| Sodium Citrate, | non-EDTA metal ion chelator from soy | softens water to boost cleaning performance |
| Polysorbate 20, | plant derived emulsifier | solubilizes fragrance into solution |
| Citric Acid, | fruit acid | modifies the pH of the formula for optimum cleaning and stability |
| Glycerin, | corn-derived solublizer for extracts | provides shelf life stability for extracts |
| Caramel, | colorant from sugar | provides color to product |
| Tetrasodium Glutamate Diacetate, | vegetable based chelating agent | provides product stability on shelf |
| Methylisothiazolinone, | non-formaldehyde, preservative | effective product preservative, < 1% of total volume to ensure shelf life safety |
| Benzisothiazolinone | non-formaldehyde, preservative | effective product preservative, < 1% of total volume to ensure shelf life safety |
Simply spray and wipe clean.

COMMON QUESTIONS
Q. Can I use the Countertop Spray on countertops made from granite, marble or quartz?
A. Our Countertop Spray is safe to use on most stone surfaces, provided the stone surface has been sealed. We do not recommend using this product on unsealed natural stone.
Q. Can I use the Countertop Spray on wood surfaces?
A. When used as directed, our Countertop Spray is safe to use on wood surfaces sealed with polyurethane, varnish, or shellac. When dealing with painted wood surfaces or wood furniture with surfaces that could have a compromised seal, such as antique wood furniture, we would recommend to first test the Countertop Spray in an inconspicuous spot to make sure there is no adverse effect before using the product.
Q. Will your Countertop Spray disinfect?
A. No. Our Countertop Spray will not disinfect. The Countertop Spray is a very effective cleaner and offers excellent soil and dirt removal, but it does not offer the anti-bacterial benefits of products containing chlorine bleach. When disposed, products containing chlorine bleach are harder on the environment and their fumes also pose a potential health risk to consumers. There also is a growing body of evidence that points to the formation of resistant "super organisms" due consumer overuse of anti-bacterial products.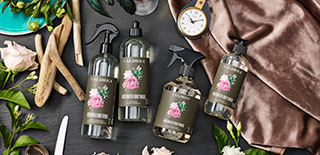 A night inspired by Rosewater Driftwood
---
Elegantly elevate a quiet evening in with our perfectly curated cocktail.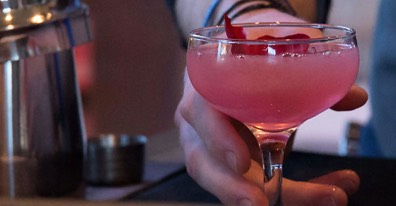 Serves one:
1.5 oz. Vodka.
0.75 oz. Rose Liqueur
0.5 oz. Rosewater
0.5 oz. Cranberry Juice1 Organic Rose Petal, to garnish
To make the cocktail, combine vodka, rose liqueur, rosewater, and cranberry juice in a cocktail shaker with ice. Shake and strain into a chilled stemmed glass. Garnish with an organic rose petal. Serve and enjoy.
Enjoy.
The perfect evening in requires more than just the perfect drink, it requires a certain atmosphere.
Keep the location in mind. Whether your home is on the coast, in a bustling city, or the quiet countryside, take cues from your surroundings to add your own flair to this light cocktail.
Complement the theme.Envision the atmosphere you want to create for your evening. If you desire romance, add bubbles. If you crave a flare of drama, add something bold like bourbon.
Create a story. Give your evening the perfect finishing touches by adding candles and filling the air with 50's jazz.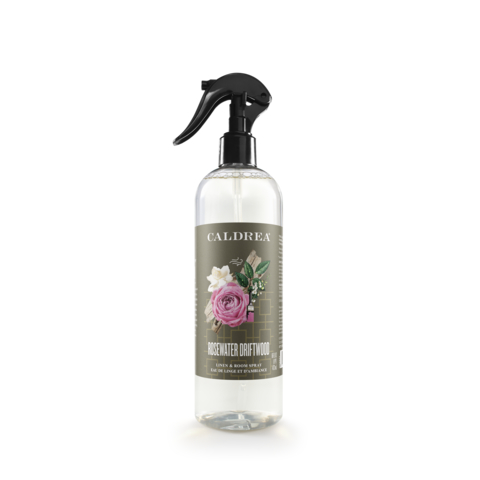 Just like the perfect night, our Rosewater Driftwood scent was carefully curated to create a scent that is bold and feminine.
Shop Rosewater Driftwood