Pear Blossom Agave Fabric Softener
(32 fl oz, 946mL)
|
In stock
Our Fabric Softener softens garments and makes ironing easier. Made with plant-derived fabric softening agents, essential oils and other thoughtfully chosen ingredients.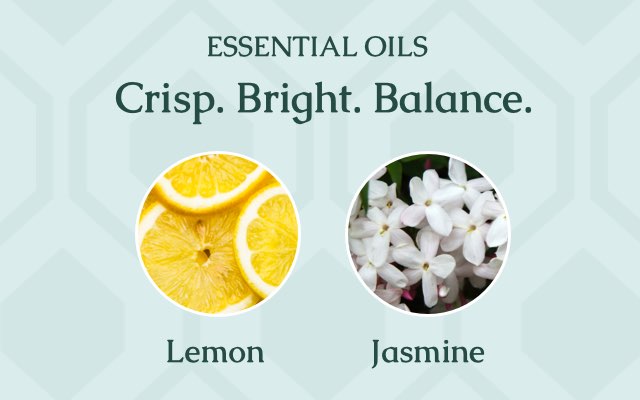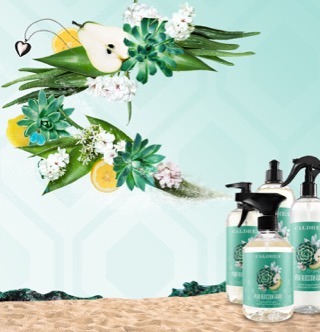 Pear Blossom Agave
Your curious mind searches for the world's secrets. On your adventures, you discover quiet oases and underwater caves, taking with you the refreshing scent of Pear Blossom Agave.
Pear Blossom Agave Fabric Softener
Free of Phthalates, Formaldehyde, Artificial Colors, Parabens, Animal Derived Ingredients
| Ingredients | What is it? | What does it Do? |
| --- | --- | --- |
| Water (Aqua) (Eau), | deionized/demineralized water that has passed through filters to remove minerals | holds all ingredients together in solution |
| Dihydrogenated Palmoylethyl Hydroxyethylmonium Methosulfate, | biodegradable esterquat from palm oil | softens fabrics |
| Fragrance (Parfum), | smells great and provides an aromatherapeutic experience | mixture of high-quality essential oils and synthetic fragrance ingredients |
| Polysorbate 20, | plant derived emulsifier | solubilizes fragrance into solution |
| Pyrus Communis (Pear) Fruit Extract, | plant oil from Apricot | readily absorbs to soothe and soften skin |
| Agave Americana (Agave) Leaf Extract, | synthetic material | prevents redeposition of colors |
| Citrus Medica Limonum (Lemon) Peel Oil, | essential oil | provides fragrance and cleaning efficacy |
| Carya Ovata (Shagbark Hickory) Extract, | colorant from sugar | provides color to product |
| Calcium Chloride, | mineral salt | adjusts product thickness and flow |
| Methylisothiazolinone, | non-formaldehyde, preservative | effective product preservative, < 1% of total volume to ensure shelf life safety |
| Benzisothiazolinone | non-formaldehyde, preservative | effective product preservative, < 1% of total volume to ensure shelf life safety |
Use ½ capful in the rinse cycle of your laundry load for softening and static removal. Safe for all washable fabrics. Not for use on children's sleepwear or items labeled flame retardant.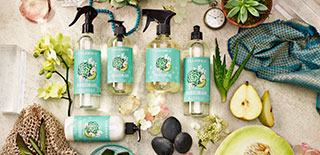 Cheers to Pear Blossom Agave.
---
With their velvety texture and distinct flavor, we couldn't resist transforming pears into your next cocktail of choice. Inspired by our refreshing and sunny scent Pear Blossom Agave, we hope you enjoy these cocktail recipes.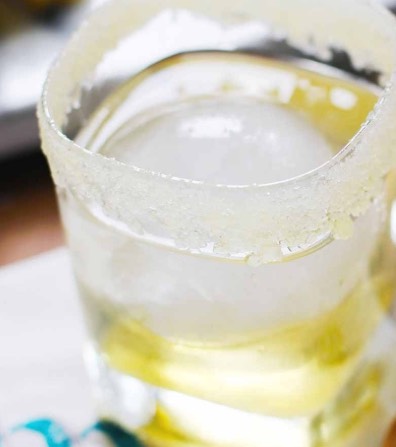 Spiced Pear Margarita
The heat of jalapeño and the tartness of lime perfectly balances the smooth, rich texture of pear juice and the natural sweetness of agave, creating a refreshing margarita that will quickly become a house favorite. Dress it up by serving as a pre-dinner party libation or keep it casual and whip up a batch when barbecuing on warm spring nights.
1 oz. Silver Tequila
1 oz. Fresh Pear Juice
1/2 oz. Agave Nectar
1/2 oz. Fresh Lime Juice
1 - 2 Slices of Fresh Jalapeno
Ice
In a cocktail shaker, muddle 1-2 slices of jalapeño down to a fine, fine pulp/juice.
Add tequila, fresh pear juice, fresh lime juice, and ice. Shake, shake, shake.
Strain into a glass filled with ice and top with agave nectar to taste.
*Optional* Salt the rim of the glass by dipping it in agave nectar and then kosher salt.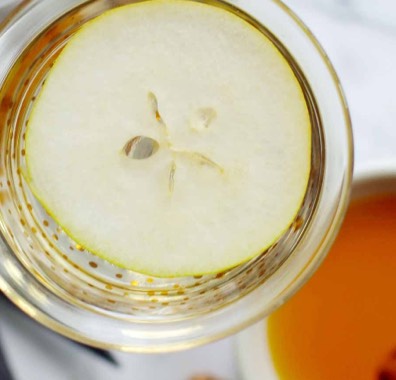 Pear Blossom Fizz
Next time brunch is on the agenda, forget the same old mimosa and instead try a mouthwatering Pear Blossom Fizz. Rich pear, elderflower blossom liqueur, and bubbles are topped with an unexpected dash of spice to highlight the natural warmth and smoothness of the pear. And remember, bubbles make everything better!
1 oz. Fresh pear, chilled
1/2 oz. Elderflower liqueur
2 oz. Champagne or Prosecco, chilled
Dash of nutmeg or cinnamon
Pear slices for garnish
Add fresh pair juice and elderflower liqueur to a champagne flute or glass.
Top with champagne and garnish with a slice of pear.
*Optional* Sprinkle with a small dash of cinnamon or nutmeg.
Shop Pear Blossom Agave